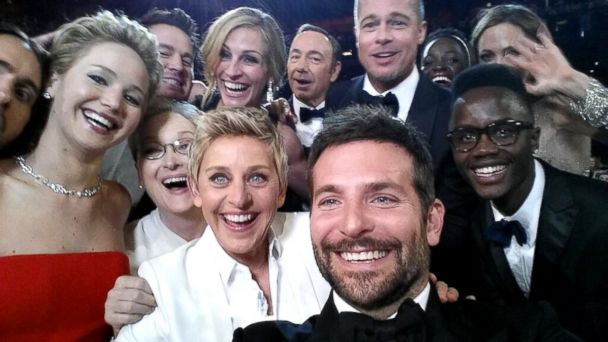 Even if you didn't watch the Oscars, you probably have seen Ellen's famous "selfie". If not, Oscars host Ellen DeGeneres handed her smartphone over to Bradley Cooper so he could take a "selfie" photo of himself and other stars including Brad Pitt, Meryl Streep, Jennifer Lawrence and about a quarter of Jared Leto's face.
Ellen immediately shared the photo via Twitter where it garnered over a million retweets before the end of the Oscars and has now been verified as the "Most Retweeted Tweet" on Twitter with over 3 million retweets as of the writing of this blog.
Sharing pertinent and important information from an event in real time has always been a hurdle. For businesses, giving all employees access to the rich and timely discussions that happen at trade shows used to mean waiting for attendees to return to the office and go over the notes they had taken or watching lengthy webcasts from other time zones.
Enter the age of the smartphone. Just like Ellen's selfie, conference attendees can take video with their mobile phone, upload it to the network and share it with other employees who were unable to attend the conference within minutes. Those employees can watch the video on their own time and share videos with coworkers, taking the right information viral across the internal network.
All of this is possible through an enterprise video portal. Enterprise video portals provide a centralized location to manage, distribute and share video from any location to anyone at any time. Connecting employees with the information they need at the moment they need it has never been easier. With mobile capture and upload to the enterprise video portal, you can provide authentic and rich content to your coworkers with the push of a button and take enterprise video viral. Most of your videos probably won't feature Brad Pitt, but you never know who will show up at the next tradeshow!